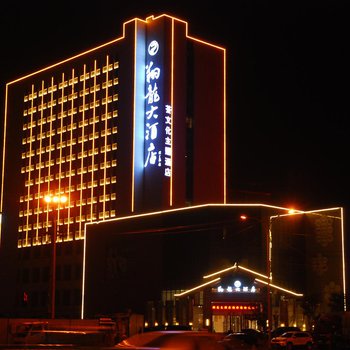 The Soaring Dragon Hotel provides a great place for travelers to relax after a busy day. Visitors to Xi'an will find that the Soaring Dragon Hotel is a fantastic accommodation choice.
The hotel is only 6km from Xi'an North Railway Station and 29km from Xi'an Xianyang International Airport, giving guests a number of convenient transportation options. Being just minutes away from Xi'angongda·wudelu Metro Station allows guests to explore the city with ease. The nearby area boasts an abundance of attractions including The Huaxia Ocean Park, Xi'an Resort Of Huaxia Cultural Tourism and Camel Bells Legend Show.
After a long day of sightseeing, guests can retire to the comfort of the hotel. This Xi'an hotel offers parking on site.
When it comes to Xi'an hotels, the Soaring Dragon Hotel is highly regarded for its excellent facilities. This hotel is particularly popular with those traveling on business.